Wedding Photography Prices & Monthly Payment Plans
If you spend over £1,500 in total you will receive a complimentary couple portrait session based in Cumbria. Valued at £200.
2 Hours
Having a small ceremony and want some portraits afterwards? Then 2 hours of coverage will see you through perfectly!
12 Hours
Would you like me to stay till late? Not a problem. You can't have fireworks and not have them photographed after all. Or if you want more photos of the party taken.
10 Hours
By far the most popular choice. Typically this covers the pre-wedding preparation 'til the first dance, I will ensure your day is captured for future generations.
6 Hours
If you would like to keep it simple, a half-day might do the trick. Sometimes you don't need to go over the top, chilled and modest is also fab.
I love elopements! They come in all shapes and sizes and they're totally bespoke to what you as a couple want to do.
Sometimes parents come along, sometimes it's just the two of you, sometimes there's a dog and sometimes there's children. Tradition and rules go out the window and the whole day is about your love and commitment to each other. Whatever that means for you both.
My basic 2-hour elopement coverage is £600 within Cumbria, with additional hours costing £100 per hour.
So you can make the elopement as big or small as you like!
Pick your add-ons, as many as you like!
Another photographer? Maybe get me to stay another hour? Or maybe you would love a Couple Portrait Session? What about a shoot after your day to trash or cherish the dress?
Post - Wedding
Post wedding Portrait Sessions & Bridal Portraits to let your imagination run wild! Fine art styled bridal portraits, trash the dress and adventures together! Pricing for this is as bespoke as you and your ideas so please do contact me.
Second Photographer
Adding a second photographer frees up the day even more. Allowing the groom preparations to be photographed and even more candid photographs of your loved ones to be taken while we're out taking breathtaking portraits.
Additional Hours
If the plans you have for your day don't quite fit in with the above you can always add extra hours tailored to you. It also means we can get some more fantastic portraits in the darkness. Or more photos on the dance floor.
Pre - Wedding
The Couple Portrait Session itself will last about 90 minutes at a location of your choice. With all of your final images available to download through your very own password protected private online gallery.
---
The perfect combination of memories & feelings
Everyone gets their own online client gallery where you can see your photos, download them, order prints and design your own wedding album. Click the link below to see step by step tutorials on how to use your online gallery.
Want To Print your own photos?
---
Wedding Photography Prices & Monthly Payment Plans
When you book, upon signing the contract, you are required to pay the non-refundable booking fee of £350. The rest of the payment will be split up into monthly amounts with the full balance no later than 30 days prior to the wedding date. It really is as simple as that. Weddings are crazy enough as they are and wedding photography on average costs 15% of the entire wedding, you don't need the added stress.
After becoming a groom myself in 2016, I now understand how manic weddings really are. I also realised how wedding photography prices were not customer based or focused. This made me re-think my business with no 'packages' or 'deals'. Just simple by the hour pricing of your day plus expenses outside of Cumbria. You can make the hours fit your needs and focus on what is important to you.
Total cost: £
Time until wedding: months
Monthly payments: £ per month
Approximately after booking fee of £350
*final payment due 1 month before
Carbon Offset Your Wedding!
The average UK wedding causes about 14.5 Tons of carbon dioxide to emit into the world. Pretty impressive when most humans only use 12 Tons per year!
Thankfully, not only are my USB's Eco-friendly, and not only am I offsetting my business, but you can offset your wedding as well! Per booking, I am planting 25 trees through Ecologi, alongside my usual business uses. But you are able to carbon offset your wedding for a simple £70. It is all in the online quote, and ill take care of the rest!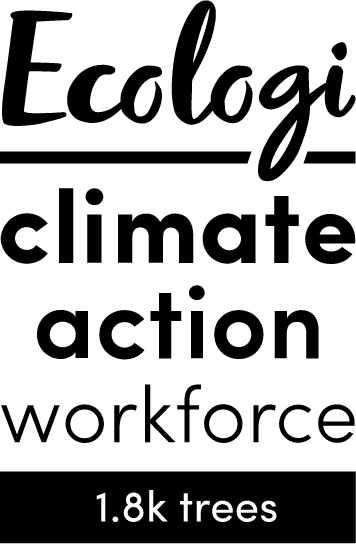 I can't wait to hear your story